New releases from Second Battle are now available.
Last update, December 2011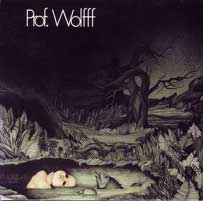 SB LP 076 Prof.Wolfff - Same
Prof. Wolfff is a rock band formed in 1971 in Ulm, Southern Germany. With their first and only album, the band set new standards in relating rock music to lyrics in German language.
Musically Prof. Wolfff can be positioned somewhere between IHRE KINDER and MURPHY BLEND. Heavy guitars plus a classical-styled Hammond organ dominate their varied song material, with even a flute on one track. 40 years later Second Battle releases a vinyl re-issue for the first time -
in close collaboration with the band. A booklet with rare photos and concert reviews is included.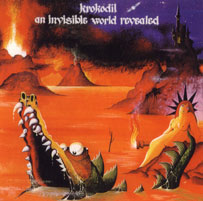 SB LP 054 Krokodil: An invisible world revealed
Finally available on vinyl from SECOND BATTLE - official and legal from the mastertapes. Pressed on 180 gram virgin vinyl. KROKODIL goes progressive rock: This album isn't called a 70's milestone for nothing! You can hardly describe in detail what the band, working closely with sound wizard Dieter Dierks, accomplished here. "Invisible World" simply contains each and every trademark of the genre - great song writing, absolutely far out arrangements, highly imaginative solos and psychedelic mellotron and sitar sounds. 12 page booklet in 10" format with the band story and never before seen photographs.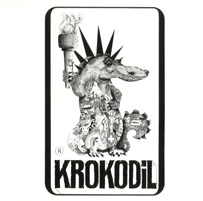 SB LP 052 Krokodil: Same
During the early 70's this Swiss KROKODILwas one of the most exciting imports in the German rock scene. Its debut album which was released in 1969, contained blues-inspired rock with many progressive touches. No wonder that KROKODIL was often regarded as a Swiss version of the GROUNDHOGS. This album is mega-rare now and hasn't been re-released on vinyl before. Finally here's now an exact Vinyl release of this fantastic LP in a limted edition of 1.000 copies. Coming with the original glossy foldopencover and pressed on 180 gm virgin vinyl ..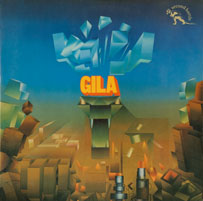 SB LP 071 Gila: Same (Krautrock)
Progressive rock in the style early pink Floyd. So one floats by a psychedelic cosmos of full fantastic sounds: thrillingly, multilayeredly and with terrific Instrumentalpassagen.now re-issued again as LP in its original fold out cover and with poster supplement and liner notes.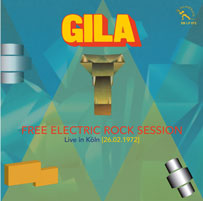 SB LP 072 Gila: Live in Köln 26.2.1972
GILA played live in Cologne on 2-26-1972. The concert was live on air presented by a special program which was called the "Kleine Nachtmusik" from West German broadcast. All pieces shown here are not on one of the regular Gila albums. They were published by Garden of Delight only on CD some years ago for the first time.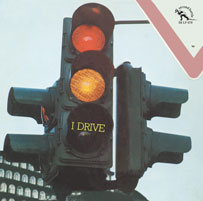 SB 2-LP 070 I Drive- Same + bonus material
End with the fakes! I Drive has been released officially from Second Battle in direct cooperation with the former band. It reatures all original titles plus the rare recordings and photos from the early days and to this as double LP.....and as an extra gimmick, you find added the first I drive single in its original packaging..

price: 34,90 € | 100 lim. farbiges Vinyl: 49,90 €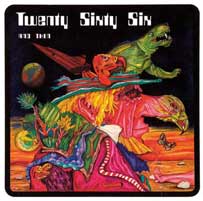 SB LP 068 Twenty Sixty Six and then: Reflections on The Future
Alltime classic made by one of the best German heavy-progressive groups. Superb guitars, swirling hammond organs, trippy sound effects. This 2-LP-set combines all remastered original recordings of "Reflections Of Future" for the first time, excellent live tracks of 2066's performance at the legendary Ladenburg festival in 2002 as well as old rehearsals from 1971.If you specialize in collecting vinyl, you might watch out for colored vinyl, which was strictly limited to only 100 copies. The 2Cd-edition is scheduled for release in Novermber.
sold out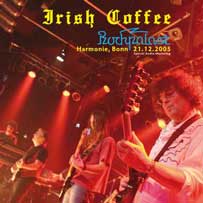 SB LP 069 Irish Coffee Live im Rockpalast 2005
Once regarded as "one of the best hard rock groups to ever come out of Belgium", unfortunately Irish coffesplit-up in 1975. 30 years later, in 2005 to our surprise there was a comeback at a Rockpalast gig in December 2005. This music is timeless and we listen to modern rock that has it's roots deep in the seventies – from the altogether 14 tracks 8 tracks have been released in the seventies on singles and on the one and only LP. Our CD contains the entire performance of about 64 minutes. Last but not least: The recordings have been especially remastered once again for a perfect CD and vinyl and have now a much better "Power-sound" and will bring to smile all rockfans that like early seventies rock to listen to in top quality.


...klingt, als wären Irish Coffee gerade aus einer Zeitkapsel gestiegen und um kein Jahr gealtert.
Good Times Mai 2008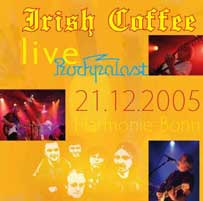 SB LP 068 Irish Coffee Live im Rockpalast 2005
SECOND BATTLE´s CD- release as limited edtion of 1000 copies contains the entire show as well. Booklet with different photos.

Caution:This special audio mastering sounds much better than the official Tv-Version.

SB LP 067 Hairy Chapter - Eyes
Hairy Chapter's Bandbreite reichte vom psychedelisch veredelten Bluesrock bis hin zu progressiven Stücken mit genial ausufernden Instrumentalparts. Und nach der CD-Ausgabe gibt es das Debütalbum 'Eyes' jetzt auch als 180g schwere Vinylausgabe im Original-Cover, limitert auf 750 Exemplare. Ãœbrigens: Die Aufnahmen sind identisch mit Electric Sound for Dancing - nur klingen sie jetzt deutlich besser
...mit dieser liebevoll gestalteten Ausgabe wird nicht nur die Tradition der Vinylplatte fortgesetzt, sondern auch ein weißer Fleck auf der Karte des Krautrocks erkundet.
Good Times Feburar 2008