Next releases on Second Battle: Krautrock
Last update: 17th of December 2011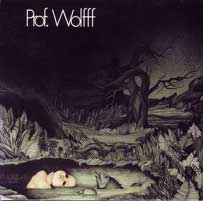 SB LP 076 Prof.Wolfff - Same
Prof. Wolfff is a rock band formed in 1971 in Ulm, Southern Germany. With their first and only album, the band set new standards in relating rock music to lyrics in German language.
Musically Prof. Wolfff can be positioned somewhere between IHRE KINDER and MURPHY BLEND. Heavy guitars plus a classical-styled Hammond organ dominate their varied song material, with even a flute on one track. 40 years later Second Battle releases a vinyl re-issue for the first time -
in close collaboration with the band. A booklet with rare photos and concert reviews is included.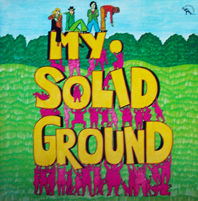 SB LP 073 My Solid Ground -1971
Krautrock masterpiece, which is sometimes aggressive, sometimes melancholic. There are superb guitars, distorted voices and great organ works which recall PINK FLOYD and as well GROUP 1850. It was recorded by Dieter Dierks and released by Bellaphon / Bacillus in 1971. For sure one of the German Seventies albums of all time! Limited 1000 copy double LP Reissue contains on LP 1 the Original LP from 1971 and on record 2 all bonus tracks from the recording sessions (7 in all) incl. the 25 min. long title "FLASH". Original laminated glossy foldopen cover and 180 gram pressingf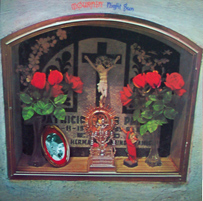 NIGHT SUN - mournin' - SB LP 041 - 1972
Now in stock again : NIGHT SUN - mournin' , a great heavy-progressive Krautrock band in the vein of of Deep Purple, Black Sabbath and Led Zeppelin - listen to an instrumentation of twin guitars, organ, bass and drums. "Mournin" was produced by Conny Plank in 1972 at the Windrose Studio, Hamburg. Coming in the original sleeve as 180 grams pressing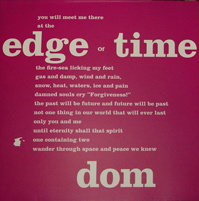 SB LP 063 Dom: Edge Of Time -1971
Legendary German trip album from 1970. A spacious and innovative mix of fusing rock, folk, ethnic and a tpuch of avantgarde. This is a Limited 3-sided 1000 copy edition. Contains the original LP on side 1 & 2, plus 5 bonus tracks on side 3. Fold-open Cover, 180 gr Vinyl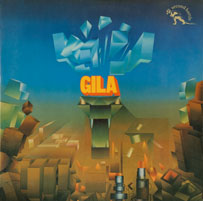 SB LP 071 Gila: Same (Krautrock)
Progressive rock with long instrumental sessions. So one floats in a psychedelic cosmos full of fantastic sounds: thrillingly, multilayeredly and with terrific Instrumental parts . Once more again as LP reissue in original fold-out cover together with large-sized poster and booklet.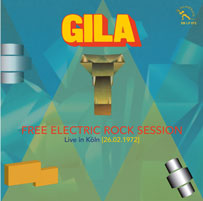 SB LP 072 Gila: Live in Cologne 26.2.1972
GILA played live in Cologne on 2-26-1972. The Auftitt was broadcasted by "Kleine Nachtmusik" of the West German broadcast in Cologne. All pieces played here are not available on both regular Gila albums. They were previously published on CD b Garden of Delight some years ago for the first time. Our LP-version is scheduled on the middle of January.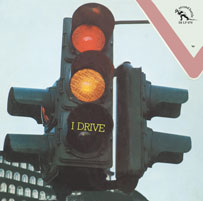 SB 2-LP 070 I Drive- Same + bonus material
Stop buying fakes: I Drive soon comes officially from Second Battle in close cooperation with the former band memebers - as double album plus orginal single.